The Role of Metacognitive Technique for Enhancing the Writing Skills of Arab EEFL Students
Abstract
One of the most problematic areas for foreign language learning is writing. Writing is the most complicated and complex aspect of the language system. This study aimed to investigate the kind of metacognitive strategies EFL students used before and after metacognitive strategy training and the effect of the changes observed. It also aimed to examine the influence of other external factors (L1 transfer, motivation, anxiety) on EFL students' performance when instructed to use metacognitive strategies. The subjects were 22 secondary school students in Irbid, Jordan. Two questionnaires were used to gather the data of this study. Questionnaire 1 contains metacognitive strategies (planning, monitoring, and evaluation). Questionnaire 2 entails three variables (L1 transfer, motivation, anxiety). This paper helps to understand how the level of writing skills can be increased among Arab EFL students. Hence, metacognitive techniques must be developed to have a mutual connection with self-regulation and learner's development of self-scripting approaches. The result showed a positive significant correlation between metacognitive strategies and motivation, L1 transfer, and anxiety. Metacognitive strategies played an important role in enhancing students' writing performance and planning, monitoring, and evaluation process in writing performance.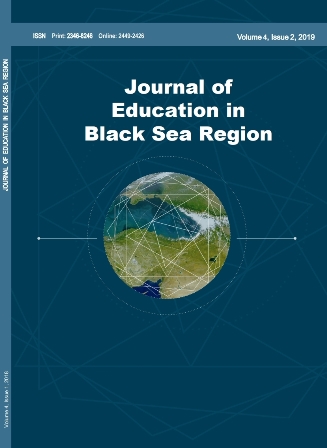 Downloads
How to Cite
Al-Jarrah, T. M., Mansor, N., Talafhah, R. H., Al-Jarrah, J. M., & Al-Shorman, F. M. (2019). The Role of Metacognitive Technique for Enhancing the Writing Skills of Arab EEFL Students. Journal of Education in Black Sea Region, 4(2), 191–205. https://doi.org/10.31578/jebs.v4i2.179
License
It is a condition of publication that authors assign copyright or license the publication rights in their articles, including abstracts, to Journal of Education in Black Sea Region. This enables us to ensure full copyright protection and to disseminate the article, and of course the Journal, to the widest possible readership. Authors are themselves responsible for obtaining permission to reproduce copyrighted material from other sources.