Teachers as Leaders: Equipping English Language Teachers with Leadership Knowledge and Skills in TESOL
Abstract
As part of a larger qualitative case study, this article explores the perceptions of EFL teacher leaders with regards to leadership knowledge and skills they consider important for their leadership roles in the Saudi EFL context. Twelve EFL teacher leaders were interviewed to identity various types of knowledge and skills for teacher leadership practices in the EFL context. Qualitative data were collected through semi-structured interviews and open-ended questionnaire, and analysed using the Nvivo 10 software. Analysis led to 18 main categories and four overarching themes; however, four major categories and one key theme are part of this article that reflect the participants' perceptions of leadership knowledge and skills. The findings reveal that TESOL background and pedagogical knowledge helped the participants to establish their identity as EFL teacher leaders. Likewise, knowledge about the people and context supported their roles and their acute awareness of the culture, people and the context contributed to their self-efficacy. There is an emphasis on improved pedagogical skills for teacher leadership roles; however, those with operational duties, such as academic coordinators have not considered teaching skills important for their jobs. The findings have highlighted the significance of role-related skills, basic management skills and personality traits for effective EFL teacher leadership.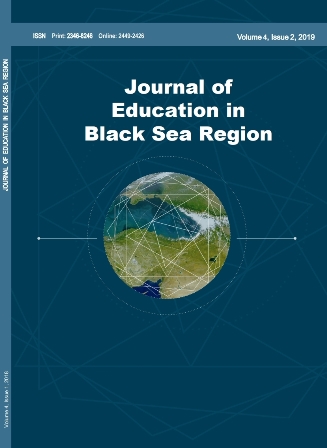 Downloads
How to Cite
Shah, S. R. (2019). Teachers as Leaders: Equipping English Language Teachers with Leadership Knowledge and Skills in TESOL. Journal of Education in Black Sea Region, 4(2), 172–190. https://doi.org/10.31578/jebs.v4i2.177
License
It is a condition of publication that authors assign copyright or license the publication rights in their articles, including abstracts, to Journal of Education in Black Sea Region. This enables us to ensure full copyright protection and to disseminate the article, and of course the Journal, to the widest possible readership. Authors are themselves responsible for obtaining permission to reproduce copyrighted material from other sources.