Effective Metacognitive Strategies to Boost English as a Foreign Language Reading Comprehension
Abstract
The article investigates effective strategies for teaching English as a foreign language reading skill. Main emphasis is placed on the use of metacognitive strategies which help students to reflect on mental processes occurring before, during and after the process of reading. Thus, utilizing metacognitive strategies leads to successful performance and reading comprehension. The research dealt with the significance of metacognitive strategies as a tool for successful accomplishment in the process of reading and the tasks related to this process. The research was based on quantitative approach, as the data obtained through experiment were necessary to shape and study the statistics of achievement and failures of learners. The research revealed that using metacognitive strategies can be advantageous to improve EFL learners' metacognitive reading comprehension skill. Moreover, metacognitive awareness in learners lead to higher self-efficacy among learners. They become high achievers at learning EFL. 
The findings of this study might have implications for learners, teachers, and material-developers in the field of English language teaching and learning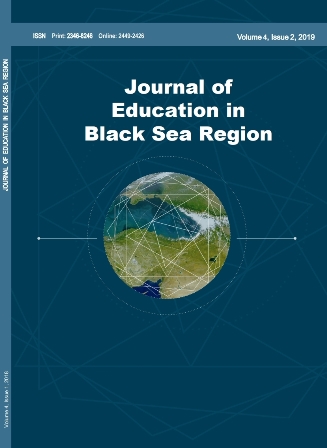 Downloads
How to Cite
Iobidze, M. (2019). Effective Metacognitive Strategies to Boost English as a Foreign Language Reading Comprehension. Journal of Education in Black Sea Region, 4(2), 116–137. https://doi.org/10.31578/jebs.v4i2.174
License
It is a condition of publication that authors assign copyright or license the publication rights in their articles, including abstracts, to Journal of Education in Black Sea Region. This enables us to ensure full copyright protection and to disseminate the article, and of course the Journal, to the widest possible readership. Authors are themselves responsible for obtaining permission to reproduce copyrighted material from other sources.