Informal Faculty Mentoring Practices in Higher Education in Kazakhstan
Abstract
Mentoring as a means for professional socialization enhances a sense of community, cooperation, and engagement among faculty members. Moreover, mentoring is regarded as one of the essential parts in faculty development and retention, and academic environment. Specifically, mentors can help their mentees in conducting research, writing publications, passing the transition period easily and with less stress. The purpose of this research is to investigate how informal faculty mentoring works in young academics' professional development and teaching career and what effects it has for teacher's career development in Kazakhstani higher education system. The research seeks to examine the role of faculty mentoring as a form of professional growth and socialization where a more experienced faculty member stands as a guide to a less experienced member with the aim of developing and elaborating their skills and abilities, knowledge and cultural understanding of a particular organization or institution. 5 young academics were involved in this research with 1-5 job experiences in higher education. The results of this study show that mentoring is a learning partnership, a process of support, a reciprocal relationship, a dynamic process where a mentor- mentee relationship changes over time.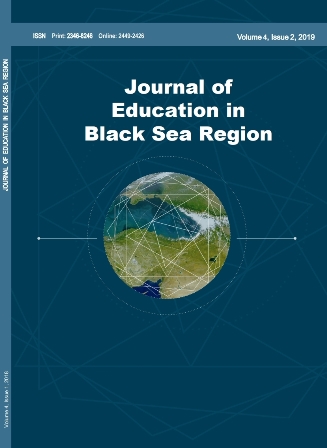 Downloads
How to Cite
Kairat, G. (2019). Informal Faculty Mentoring Practices in Higher Education in Kazakhstan. Journal of Education in Black Sea Region, 4(2), 85–95. https://doi.org/10.31578/jebs.v4i2.172
License
It is a condition of publication that authors assign copyright or license the publication rights in their articles, including abstracts, to Journal of Education in Black Sea Region. This enables us to ensure full copyright protection and to disseminate the article, and of course the Journal, to the widest possible readership. Authors are themselves responsible for obtaining permission to reproduce copyrighted material from other sources.