Alumni Loyalty in Higher Education (Case of Three Private University Alumni of BA Business Administration Programs)
Abstract
In the 21st century, the increasing need for enhancing the quality of education in higher educational institutions has caught a high interest of researchers in studying the influence of quality of educational services on students' satisfaction and graduates' loyalty. Taking into account the purpose of the study, the questionnaire used in it contains predictive and descriptive questions. The research describes different factors, such as service quality, facilities, administrative staff helpfulness, university location, and academic staff professionalism impact on the level of alumni loyalty. The information has been obtained at three private universities in Georgia. Research results were gathered for comparative analysis. The research variable, in this case factors affecting the level of loyalty, should be paid attention to, in order to gain a high level of alumni loyalty.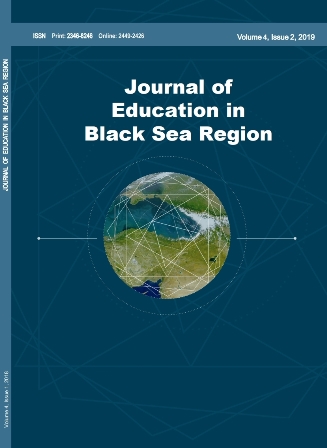 Downloads
How to Cite
Buchashvili, G., Jikia, N., & Mesiridze, I. (2019). Alumni Loyalty in Higher Education (Case of Three Private University Alumni of BA Business Administration Programs). Journal of Education in Black Sea Region, 4(2), 51–70. https://doi.org/10.31578/jebs.v4i2.170
License
It is a condition of publication that authors assign copyright or license the publication rights in their articles, including abstracts, to Journal of Education in Black Sea Region. This enables us to ensure full copyright protection and to disseminate the article, and of course the Journal, to the widest possible readership. Authors are themselves responsible for obtaining permission to reproduce copyrighted material from other sources.