School Change Management: A Multi-frame Analysis
Abstract
The purpose of the present paper is to examine how the school leaders frame their own experiences of managing change within the school system. The mixed method design was used to answer the research questions and understand the research problems. Both the qualitative and the quantitative data were used to identify the frames orienting school leaders to manage change within the school setting. The obtained data showed that the participants employed most of the frames (structural, political, human resource, and symbolic) in managing school change. The data revealed that the human resource frame appeared universal in most of the cases. Understanding principals' perceptions of change management can help practitioners as well as academics to work more efficiently and address the needs of the school leaders.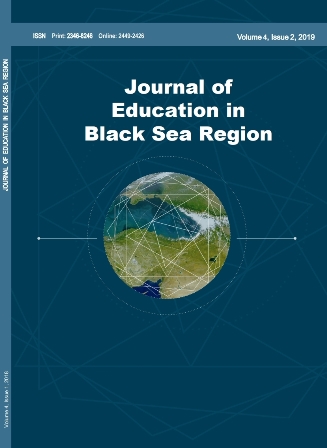 Downloads
How to Cite
AHMED, E. I. (2019). School Change Management: A Multi-frame Analysis. Journal of Education in Black Sea Region, 4(2), 41–50. https://doi.org/10.31578/jebs.v4i2.169
License
It is a condition of publication that authors assign copyright or license the publication rights in their articles, including abstracts, to Journal of Education in Black Sea Region. This enables us to ensure full copyright protection and to disseminate the article, and of course the Journal, to the widest possible readership. Authors are themselves responsible for obtaining permission to reproduce copyrighted material from other sources.