Pre-Service Teachers' Assessment of Student Learning In Science Education
Abstract
This research was conducted to examine the tools, strategies, and problems encountered in assessing student learning by pre-service teachers in science during their on-and-off campus clinical experience. An explanatory sequential mixed method design was used in the study. Three instruments were used in this study: The Assessment Checklist for Student Teachers in Science, Focus Group Discussion (FGD) Questions, and the In-depth Interview Questions. 17 pre-service teachers participated from one teacher education institution. Findings of the study using Kruskal-Wallis One-way Analysis of Variance and Thematical Analysis using Phenomenological Reduction Method revealed the assessment tools used most frequently and least frequently, assessment strategies, and the problems encountered by pre-service teachers in science in assessing student learning. The findings also revealed that there was a significant difference in the use of rubric (p value=0.045) as the least frequently used assessment tool by pre-service teachers in science when grouped according to specialization.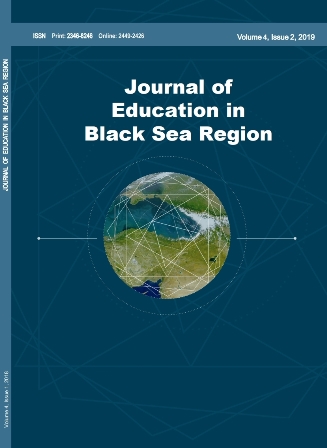 Downloads
How to Cite
Coronado, E. O. (2019). Pre-Service Teachers' Assessment of Student Learning In Science Education. Journal of Education in Black Sea Region, 4(2), 34–40. https://doi.org/10.31578/jebs.v4i2.168
License
It is a condition of publication that authors assign copyright or license the publication rights in their articles, including abstracts, to Journal of Education in Black Sea Region. This enables us to ensure full copyright protection and to disseminate the article, and of course the Journal, to the widest possible readership. Authors are themselves responsible for obtaining permission to reproduce copyrighted material from other sources.