Levels of Employability Skills and Organisational Citizenship Behaviourof University Secretarial Staff In South-West, Nigeria
Abstract
The skills and competencies exhibited by the secretarial staff in a University setting show how vast is such secretary in the art of delivery of his/her services.  A secretarial staff has been considered to be the brain box of any organisation.  They are incharge of all information emanating and disseminating from the establishment; as such the role of the secretarial staff as the custodian of information in the university cannot be over-emphasized.  The aim of the study was to determine the levels of the University secretarial staff employability skills and organizational citizenship behaviour in South-West, Nigeria.  The study adopted a descriptive research design of ex-post facto type. Two research questions were raised. The sample for the study consisted of 1,209 secretarial staff in 36 universities in South-West, Nigeria selected through stratified random sampling technique.  Three instruments were used for data collection, namely: Demographic Data Form, Graduate Employability Scale (GESS), 'r'=0.86; Organisational Citizenship Behaviour Scale (OCBS), 'r'=0.96. Multiple Regression Analysis (MRA) and Pearson Product Moment Correlation (PPMC) were used to analyse the data at 0.05 level of significance.  The results revealed that the University secretarial staff generally possessed a high level of employability skills (50.5%) and organizational citizenship behaviour (50.8%).It was concluded that the secretarial staff generally possessed the employability skills and organisational citizenship behaviour which are needed to perform optimally in their duties. The study recommended, among others, that the secretarial staff should endeavour to seek for more knowledge to equip them with relevant employability skills that will make them to be assets to the organization. The University secretarial staff should be exposed to regular training programmes with an emphasis on how to enhance their employability skills and further improve their knowledge. Also, there is need to compensate any secretarial staff who displays the traits of organizational citizenship behavior.This will serve as motivation for other secretarial staff.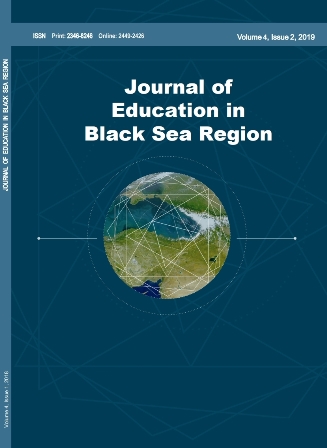 Downloads
How to Cite
Muyiwa, A., Dosunmu, M. M., & Bukki, A. O. (2019). Levels of Employability Skills and Organisational Citizenship Behaviourof University Secretarial Staff In South-West, Nigeria. Journal of Education in Black Sea Region, 4(2), 24–33. https://doi.org/10.31578/jebs.v4i2.167
License
It is a condition of publication that authors assign copyright or license the publication rights in their articles, including abstracts, to Journal of Education in Black Sea Region. This enables us to ensure full copyright protection and to disseminate the article, and of course the Journal, to the widest possible readership. Authors are themselves responsible for obtaining permission to reproduce copyrighted material from other sources.