The Reflections of English as a Foreign Language Teachers' on the Use of Virtual Reality in Classroom Practice (International Black Sea University Case)
Abstract
The aim of this study is to investigate English as a Foreign Language (EFL) teachers' perceptions about the
possible integration of Virtual Reality (VR) tools into English Language Teaching (ELT). The Study highlights the
use of VR technology in teaching and learning process and its effect on the quality of lessons by considering
Constructivist Approach. The study was held among EFL teachers in Intensive English Language Program at
International Black Sea University. The participants of the study were 10 EFL teachers who participated for four
weeks in VR workshop sessions, two hours per week. Qualitative and Quantitative approaches were adopted to
collect the data considering teachers' perceptions towards using the VR for learning and teaching purposes. After
the completion of the workshop sessions, the data were obtained from questionnaires and interviews. The results
show that the VR tools in classrooms may have significant positive effects on class motivation. The participants of
the study also developed positive attitudes towards VR tools although they did not have any experience of using
VR technology before. The results of the study also suggest that applying VR in EFL classes may increase students'
autonomy and responsibility for their studies. Furthermore, the study reveals teachers' positive experiences using
VR in EFL classes enhances their level of technology usage in class.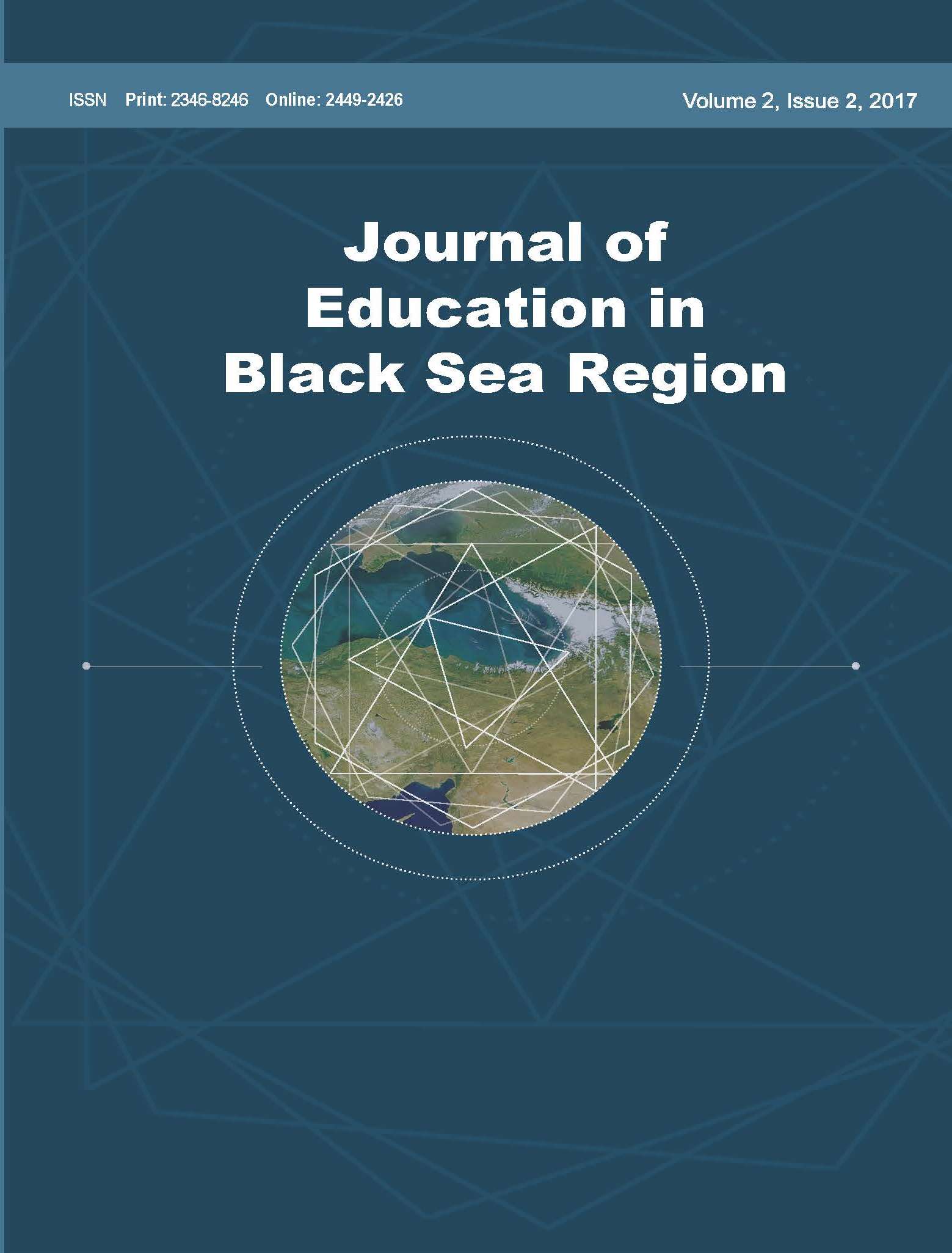 Downloads
How to Cite
Ozkan, B. (2017). The Reflections of English as a Foreign Language Teachers' on the Use of Virtual Reality in Classroom Practice (International Black Sea University Case). Journal of Education in Black Sea Region, 2(2). https://doi.org/10.31578/jebs.v2i2.40
License
It is a condition of publication that authors assign copyright or license the publication rights in their articles, including abstracts, to Journal of Education in Black Sea Region. This enables us to ensure full copyright protection and to disseminate the article, and of course the Journal, to the widest possible readership. Authors are themselves responsible for obtaining permission to reproduce copyrighted material from other sources.