Pre-service teachers' disposition and attitude to environmental literacy in sanitation and waste management in a Nigerian university
Abstract
Environmentally literate teachers are indispensable to sustainably addressing the challenge of poor sanitation and waste mismanagement
in less-industrialized countries. In Nigeria, efforts at stemming the trends of urban waste management problems through stringent environmental
regulations of the military in the 1980s have since yielded ways to programs of information, communication and education embedded
in environmental education under current civilian dispensation. This study analyzed attitudes and dispositions of 125 graduating
pre-service teachers, drawn from a Nigerian public university, towards environmental sanitation and waste management within the context
of environmental literacy (EL). The student-teachers were aware of the adverse effects of unsanitary practices. However, they had not embraced
environmental sanitation practices as part of daily routines or a way of life. While gender and age were not found to be significantly
related to pre-service teachers' EL knowledge and attitude, subject specialization correlated with knowledge just as family background did
with attitude. The study concluded that the current information-sharing approach is not enough to actualize the action-oriented nature of
EL and calls for curricular review to infuse environmental education (EE) concepts, activities, and methods for addressing the existing gaps
in teacher education programs in Nigeria.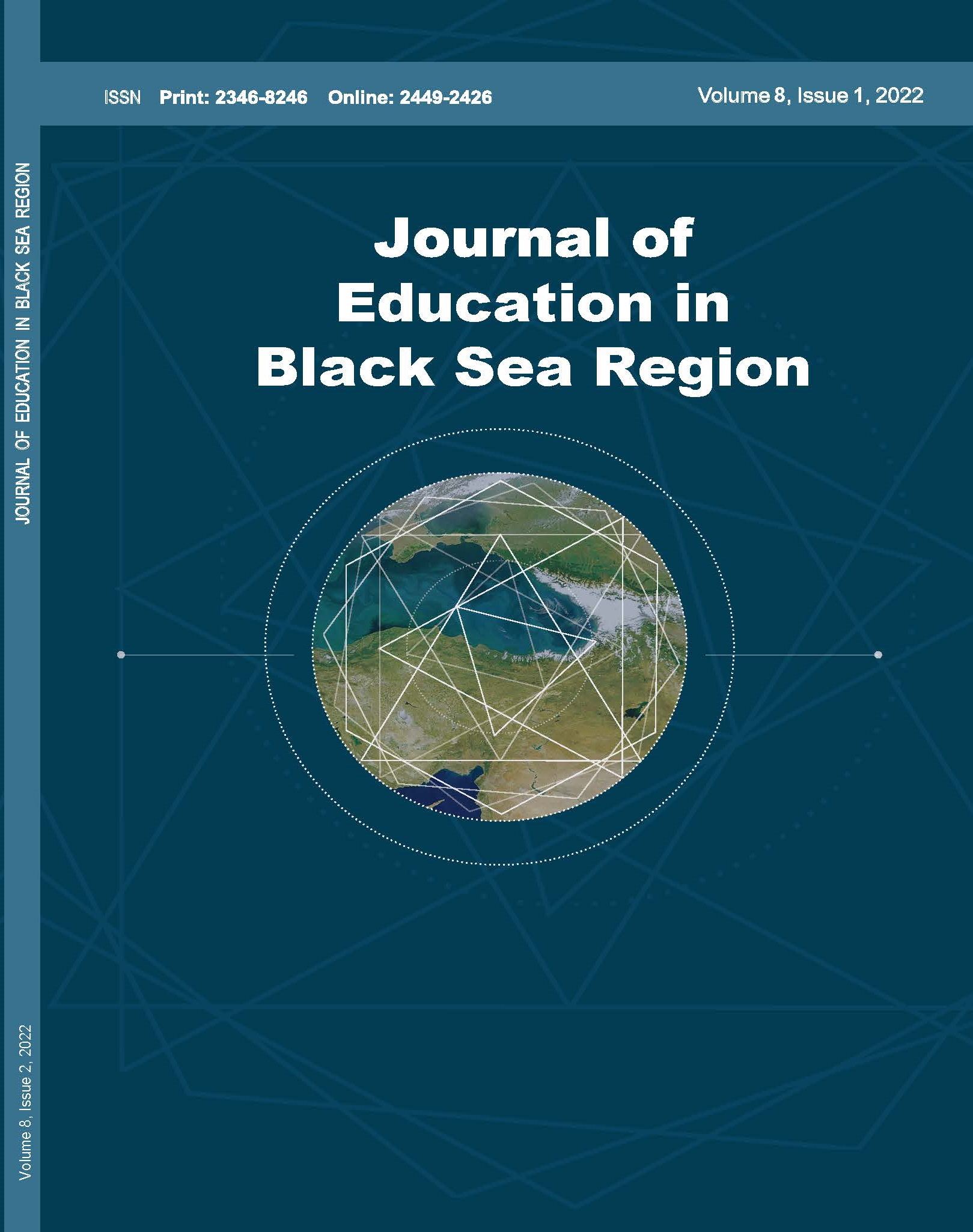 Downloads
How to Cite
Ogunyemi, B., & Ifegbesan, A. P. (2022). Pre-service teachers' disposition and attitude to environmental literacy in sanitation and waste management in a Nigerian university. Journal of Education in Black Sea Region, 8(1), 56–66. https://doi.org/10.31578/jebs.v8i1.277
License
It is a condition of publication that authors assign copyright or license the publication rights in their articles, including abstracts, to Journal of Education in Black Sea Region. This enables us to ensure full copyright protection and to disseminate the article, and of course the Journal, to the widest possible readership. Authors are themselves responsible for obtaining permission to reproduce copyrighted material from other sources.