Are collocations worth teaching in adult learner English as a foreign language (EFL) classes?
Megi Sabanashvili

Manana Garibashvili
Abstract
Since the beginning of the twentieth century communication among people of diverse cultures has become an urgent demand. There are various motives for adults to learn English as a foreign language: to develop their career or to increase their cultural horizons. The challenges facing adult learners are quite different from those encountered by younger learners. The time adults spend in training sessions is their worthwhile investment. Teachers have to adapt their teaching methods to help their adult students acquire the target language in a limited time. The current research involves a survey that raises the importance of collocations in English language acquisition for adult learners (students of military specialty). A multiple choice questionnaire was applied. 58 intermediate English language learners were involved in the research in order to find out that teaching collocation in EFL groups is obviously considered to be one of the most effective ways to easily develop learners' written and oral communicative competence. The results from the research were positive enough: the findings have implications for EFL teachers to encourage adult language learners to practice new words not only by remembering separate words, but also their stable collocations. The study recommends remedial procedures for the curriculum in the students' collocational knowledge development.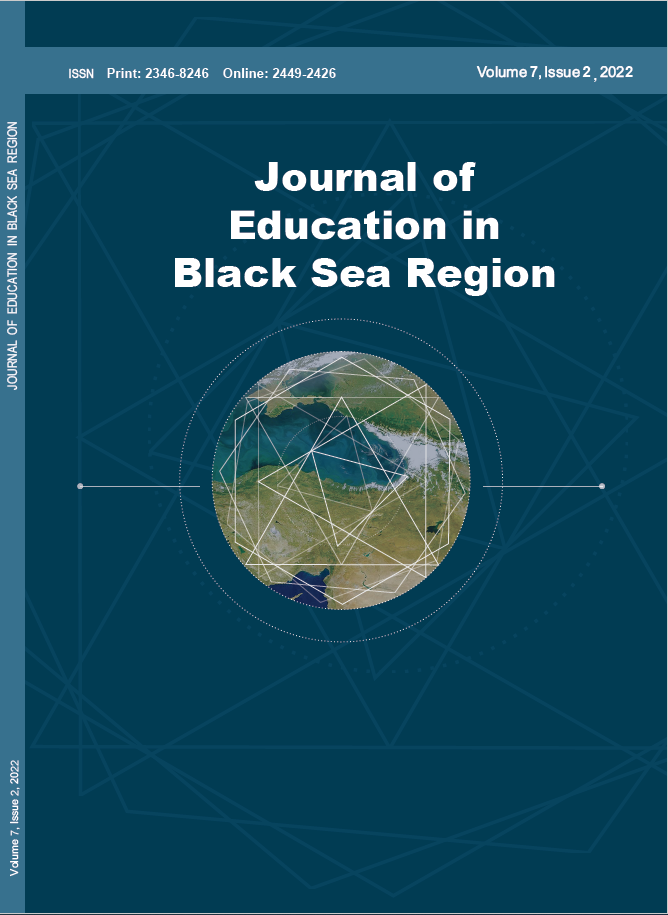 How to Cite
Sabanashvili, M., & Garibashvili, M. (2022). Are collocations worth teaching in adult learner English as a foreign language (EFL) classes?. Journal of Education in Black Sea Region, 7(2), 188-202. Retrieved from https://jebs.ibsu.edu.ge/jms/index.php/jebs/article/view/271
It is a condition of publication that authors assign copyright or license the publication rights in their articles, including abstracts, to Journal of Education in Black Sea Region. This enables us to ensure full copyright protection and to disseminate the article, and of course the Journal, to the widest possible readership. Authors are themselves responsible for obtaining permission to reproduce copyrighted material from other sources.