Leveraging the Capabilities of Digital Storytelling to Improve Students' Achievement in Map Reading in the South-West Nigeria
Abstract
This study investigated the use of digital storytelling to improve students' achievement in map reading in Ibadan metropolis, south-west Nigeria. A digital storytelling package was developed and deployed in two modes: group-based and individual-based. The study adopted a quasi-experimental design. Three public secondary schools with senior school geography students, functional computers, and electricity were purposively selected within Ibadan metropolis to participate in the study. Participants (242) were assigned to group-based digital storytelling, individual-based digital storytelling (138), and control (126) groups. The treatment lasted for 12 weeks. Treatment had significant main effects on students' achievement in map reading (F (2, 487) =131.27; partial η2=0.35). Students in group-based digital storytelling had the highest adjusted post-achievement mean score (18.45), followed by individual-based digital storytelling (17.20) and control (7.65) groups. Therefore, it can be recommended that geography teachers should adopt this package to teach map reading, especially at the secondary school level of education to ensure a seamless connection between map reading activities and geographical landforms in students' immediate environments.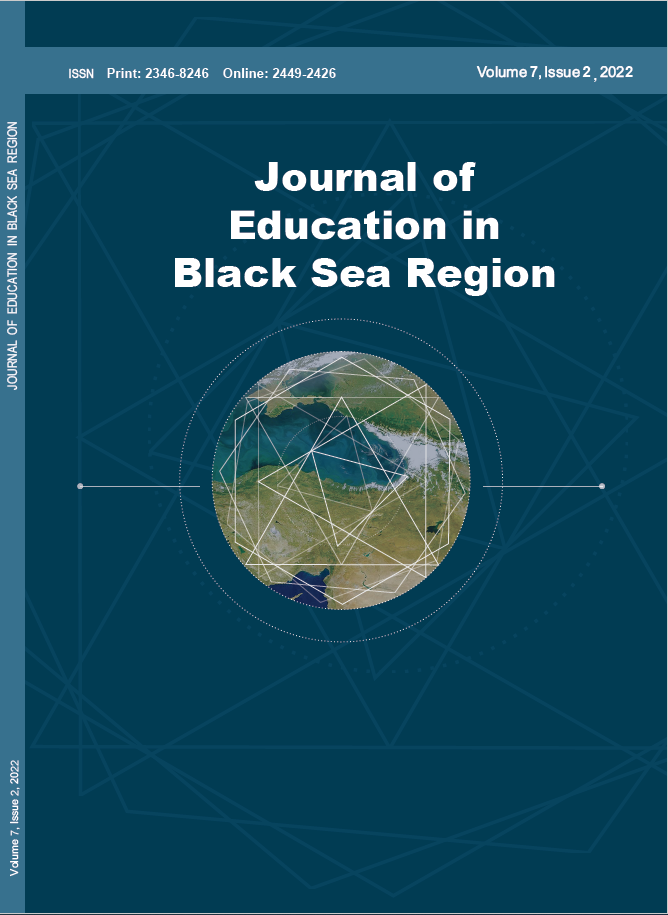 Downloads
How to Cite
Bello, L. (2022). Leveraging the Capabilities of Digital Storytelling to Improve Students' Achievement in Map Reading in the South-West Nigeria. Journal of Education in Black Sea Region, 7(2), 91–108. https://doi.org/10.31578/jebs.v7i2.266
License
It is a condition of publication that authors assign copyright or license the publication rights in their articles, including abstracts, to Journal of Education in Black Sea Region. This enables us to ensure full copyright protection and to disseminate the article, and of course the Journal, to the widest possible readership. Authors are themselves responsible for obtaining permission to reproduce copyrighted material from other sources.