Evaluation of Distance Musical Instrument Education of Amateurs in Terms of Teachers' Opinions During the Pandemic
Abstract
In this study, it was aimed to determine the views of music teachers who delivered distance musical instrument education within the scope of amateur music education during the Covid-19 pandemic. The study group of the research consisted of 19 music teachers determined by the purposive sampling method, and the data were obtained with a semi-structured interview form, most of which consisted of open-ended questions. In line with the findings obtained from the study, it was determined that the musical instrument education carried out by the teachers participating in the research during the pandemic had a positive impact on the lesson process, the motivation of the student, self-confidence, study discipline, and individual responsibility. In addition, it has been determined that teachers have experienced some negativities in terms of the teaching process and technology in distance education carried out during the pandemic.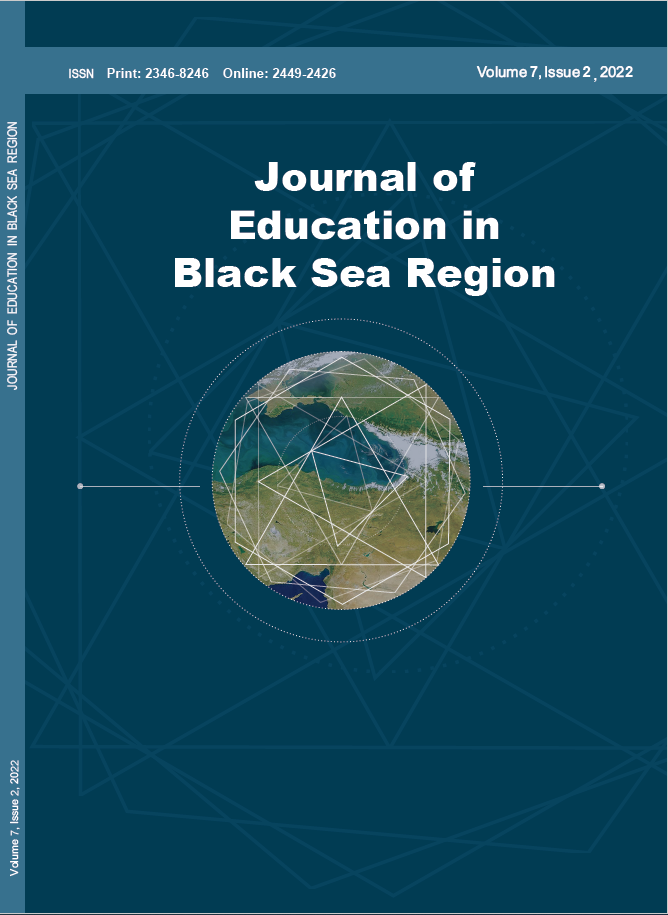 Downloads
How to Cite
AYDIN, E., & GÜL, G. (2022). Evaluation of Distance Musical Instrument Education of Amateurs in Terms of Teachers' Opinions During the Pandemic. Journal of Education in Black Sea Region, 7(2), 58–76. https://doi.org/10.31578/jebs.v7i2.261
License
It is a condition of publication that authors assign copyright or license the publication rights in their articles, including abstracts, to Journal of Education in Black Sea Region. This enables us to ensure full copyright protection and to disseminate the article, and of course the Journal, to the widest possible readership. Authors are themselves responsible for obtaining permission to reproduce copyrighted material from other sources.