Face-to-Face, Hybrid and Online English as a Foreign Language Learning Efficiency in Higher Education (Georgian and Italian students' views)
Abstract
COVID-19 pandemic and its waves have resulted in transitions from face-to-face activities to completely online learning, then to hybrid learning, and then to a peculiar face-to-face COVID-19-time learning (with masks, distance-keeping, etc.). As the situation tends to continue for an indefinite time, it is important to study the existing experience and to take the obtained results into consideration in the future practice. Therefore, the presented research attempted to study students' view on the experience of face-to-face (F-2-F), hybrid and online EFL teaching in universities during 2019-2021. With this purpose, a quantitative study was carried out through questioning the opinions of English as a foreign language (EFL) students in Georgia and Italy. The advantages and disadvantages of the three modes were assessed by 466 (430 of them from Georgia and 36 from Italy) volunteer respondents. The outcomes of the study were analyzed and elaborated in the forms of practical recommendations for more effective planning and implementation of EFL teaching during and after the Covid-19 pandemic.
Keywords: F2F; Hybrid; Distance Education; EFL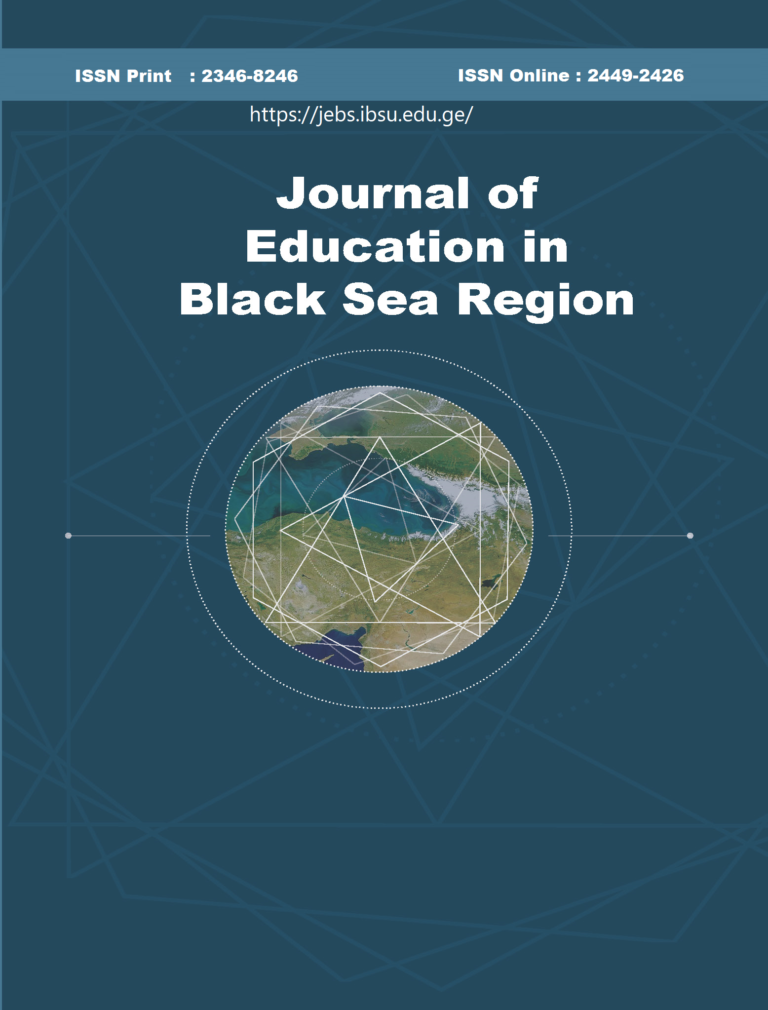 Downloads
How to Cite
DOGHONADZE, N., Dolidze, T., & Vasadze, N. (2021). Face-to-Face, Hybrid and Online English as a Foreign Language Learning Efficiency in Higher Education (Georgian and Italian students' views). Journal of Education in Black Sea Region, 7(1), 120–143. https://doi.org/10.31578/jebs.v7i1.254
License
It is a condition of publication that authors assign copyright or license the publication rights in their articles, including abstracts, to Journal of Education in Black Sea Region. This enables us to ensure full copyright protection and to disseminate the article, and of course the Journal, to the widest possible readership. Authors are themselves responsible for obtaining permission to reproduce copyrighted material from other sources.