The Effect of Three Instructional Elements on Achievement in Computer-Based Mathematics Instruction of Senior Secondary School Students in Nigeria
Abstract
This study investigated the effect of three instructional elements on achievement in computer-based mathematics instruction. The subjects were senior secondary school students who used four versions of computer-based instruction developed on compact disc to learn about the volume of solid shapes. The four versions of the programme were (1) a full version that had the three instructional elements (2) a version without objectives (3) a version without practice (4) a version without examples. The results indicated that the full package, which included objectives, practice and examples, had a significant effect on students' achievement in the computer-based mathematics instruction. Furthermore, of the three elements, practice, had the most effect on the learners' achievement. Implications of the findings on development of computer-based instructions are also discussed.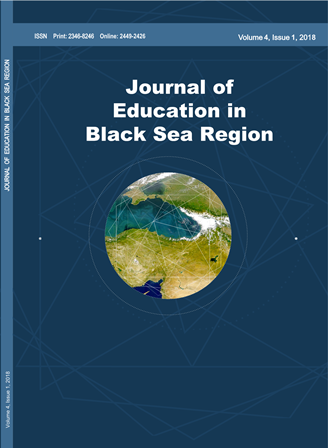 Downloads
How to Cite
Omoniyi, T., & Gbenga, G. (2018). The Effect of Three Instructional Elements on Achievement in Computer-Based Mathematics Instruction of Senior Secondary School Students in Nigeria. Journal of Education in Black Sea Region, 4(1), 164–172. https://doi.org/10.31578/jebs.v4i1.163
License
It is a condition of publication that authors assign copyright or license the publication rights in their articles, including abstracts, to Journal of Education in Black Sea Region. This enables us to ensure full copyright protection and to disseminate the article, and of course the Journal, to the widest possible readership. Authors are themselves responsible for obtaining permission to reproduce copyrighted material from other sources.