Probing Students' Levels of Geometric Thinking in Geometry and Their Enacted Example Space Function
Abstract
The study explored the pre-service secondary Mathematics teachers' levels of geometric thinking in geometry and their enacted example space function while they were exposed to van Hiele model instruction. The findings of the study reveal that most of the students were functioning at the recognition level in plane geometry and the highest geometric thinking level manifested prior to their exposure to van Hiele model is the informal deduction level. The evidences based on the study show that students' example space function from various phases of instruction does not depend on their levels of geometric thinking that they had in plane geometry. Students with various levels of geometric thinking were able to generate quality examples across phases of instruction. Evidences likewise support the claim that van Hiele model assists students' development of their example space function. Prior to the instruction misconception on properties of prism was evident among students. After the instruction, the breadth and the depth of understanding in relation to properties of prism was evident based on the quality of examples they provided. The most dominant geometric thinking level after students' exposure to the van Hiele model instruction is also the recognition level.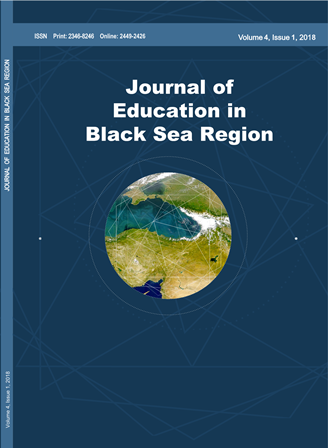 Downloads
How to Cite
Dimla, R. B. (2018). Probing Students' Levels of Geometric Thinking in Geometry and Their Enacted Example Space Function. Journal of Education in Black Sea Region, 4(1), 155–163. https://doi.org/10.31578/jebs.v4i1.162
License
It is a condition of publication that authors assign copyright or license the publication rights in their articles, including abstracts, to Journal of Education in Black Sea Region. This enables us to ensure full copyright protection and to disseminate the article, and of course the Journal, to the widest possible readership. Authors are themselves responsible for obtaining permission to reproduce copyrighted material from other sources.