Implementing CLIL techniques to History Classes: Action Research
Abstract
The given action research is aimed at investigating the impact the implementation of CLIL techniques may have on understanding and comprehension of the content in the teaching/learning environment where English is used as a medium of education. The research was conducted in Cambridge department of one of the private schools in Baku, Azerbaijan with two groups of 11-12-year-old learners. CLIL methodology was utilized in History of Azerbaijan classes to check whether the approach can facilitate the understanding of the content matter for the students who are proficient English users. The distinctive feature of this action research is that it allows for viewing CLIL approach from a perspective opposite to the common perspective where the focus is shifted from learning the language through content to learning content through CLIL tools and techniques.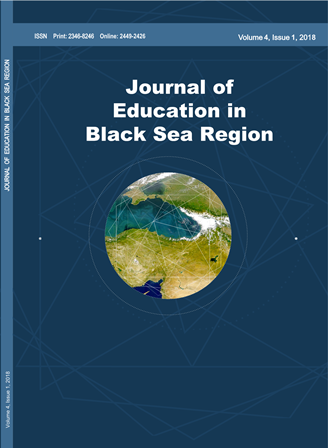 Downloads
How to Cite
Alasgarova, R. (2018). Implementing CLIL techniques to History Classes: Action Research. Journal of Education in Black Sea Region, 4(1), 146–154. https://doi.org/10.31578/jebs.v4i1.161
License
It is a condition of publication that authors assign copyright or license the publication rights in their articles, including abstracts, to Journal of Education in Black Sea Region. This enables us to ensure full copyright protection and to disseminate the article, and of course the Journal, to the widest possible readership. Authors are themselves responsible for obtaining permission to reproduce copyrighted material from other sources.