The Theory and Practice of Free Education in Nigeria: A Philosophical Critique
Abstract
This paper attempts to locate the genesis of free education in Nigeria and to trace its development. Besides, a philosophical critique of the theory and practice of free education in the country is also attempted with the facts and fallacies highlighted. The paper is a descriptive study and applies philosophical analysis. In the concluding part, it is suggested among other things that government at all levels in Nigeria should state more clearly their stance on free education,  publicize this, together with  the most important aspects of the policy statements on free education so that the citizenry can know the limit of their expectation from the government.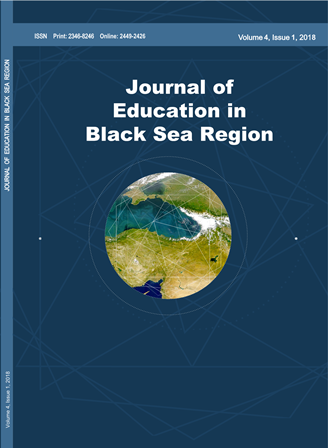 Downloads
How to Cite
Olalekan, O. M. (2018). The Theory and Practice of Free Education in Nigeria: A Philosophical Critique. Journal of Education in Black Sea Region, 4(1), 135–145. https://doi.org/10.31578/jebs.v4i1.160
License
It is a condition of publication that authors assign copyright or license the publication rights in their articles, including abstracts, to Journal of Education in Black Sea Region. This enables us to ensure full copyright protection and to disseminate the article, and of course the Journal, to the widest possible readership. Authors are themselves responsible for obtaining permission to reproduce copyrighted material from other sources.