Preparing the Non-Native English-Speaking Teacher (NNEST) For the EFL Classroom: A Teacher Trainer Perspective
Abstract
This article explores the attitudes of English language teacher trainers (ELTTs) toward how Non-Native English Speaking Teachers (NNESTs) should be prepared to succeed in teaching English as a Foreign Language (EFL). A number of ELTTs were surveyed to share their opinions on the strengths and weaknesses of NNEST Trainees in respect of language, culture, and the use of modern teaching methodology. Then, the trainers compared and contrasted some aspects between native and non-native English-speaking teacher trainees. Finally, the results indicate certain aspects that NNESTs need to be more aware of and that native English speakers must also be trained before entering the EFL world.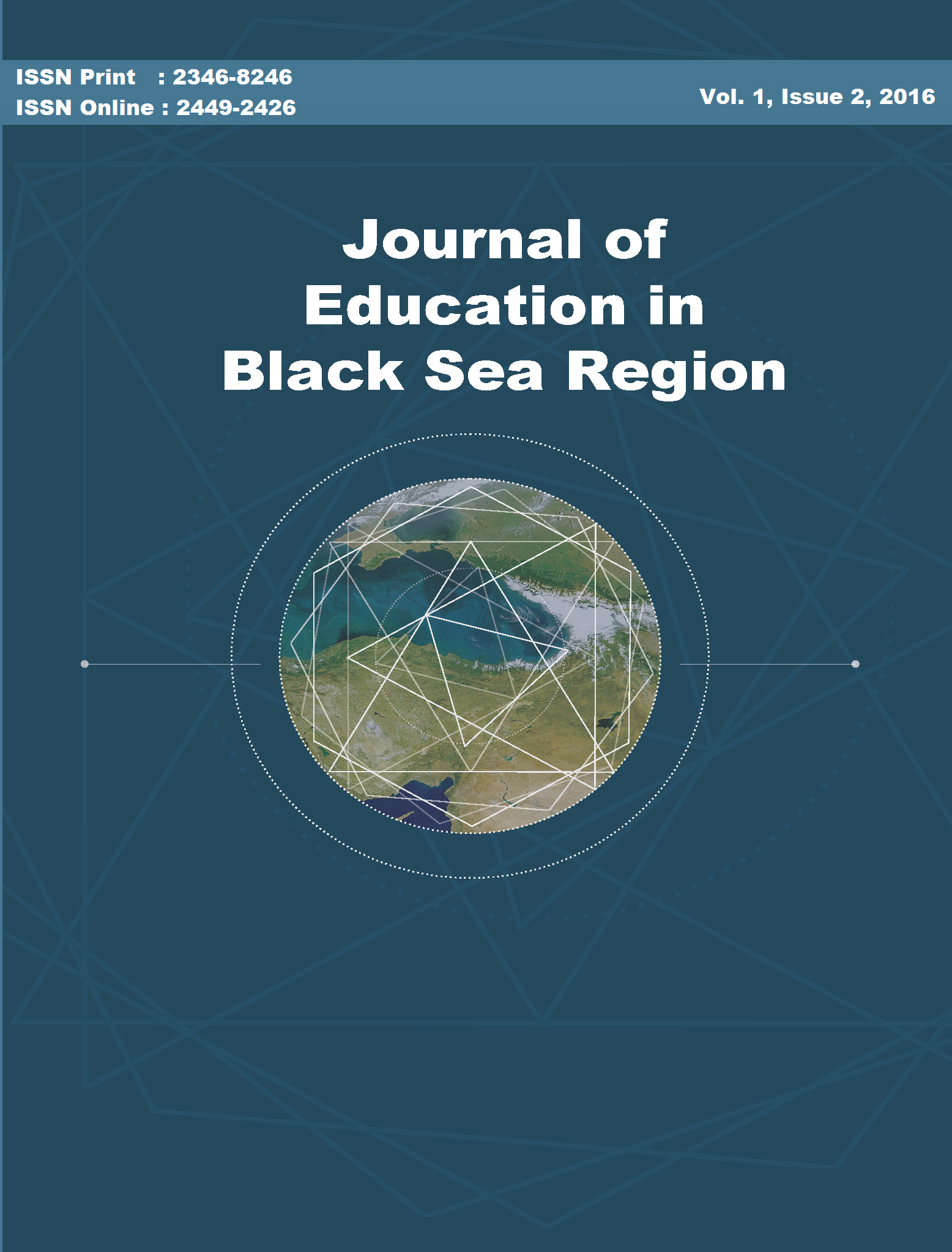 Downloads
How to Cite
AL HARIRI, K. (2016). Preparing the Non-Native English-Speaking Teacher (NNEST) For the EFL Classroom: A Teacher Trainer Perspective. Journal of Education in Black Sea Region, 1(2). https://doi.org/10.31578/jebs.v1i2.16
License
It is a condition of publication that authors assign copyright or license the publication rights in their articles, including abstracts, to Journal of Education in Black Sea Region. This enables us to ensure full copyright protection and to disseminate the article, and of course the Journal, to the widest possible readership. Authors are themselves responsible for obtaining permission to reproduce copyrighted material from other sources.