Motivating Students: A Case Study of a Student English-Speaking Scientific Research Club in Ukraine
Abstract
The present paper seeks to shed light on creating collaborative learning environment for students' critical thinking development in order to conduct scientific research. It represents a preliminary investigation of the students' perceptions and experience of doing research. A series of interviews with students and expert teachers' observations at a scientific research club sessions during two semesters revealed encouraging as well as frustrating factors impacting effectiveness of doing research. Analysis of motivational techniques applied at the club sessions allowed to suggest implications for teachers to involve students in conducting research work. Further investigation is needed to cover a larger scope of scientific and discussion clubs to collect more data on effective educational techniques in order to develop a proper methodology for fostering students' critical thinking and motivation to study.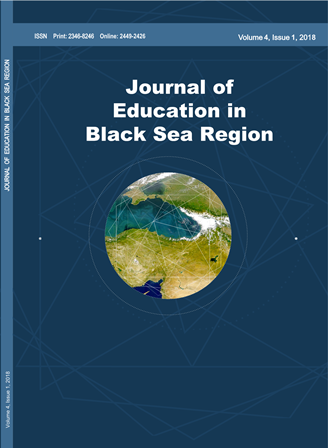 Downloads
How to Cite
Hromova, N. (2018). Motivating Students: A Case Study of a Student English-Speaking Scientific Research Club in Ukraine. Journal of Education in Black Sea Region, 4(1), 125–134. https://doi.org/10.31578/jebs.v4i1.159
License
It is a condition of publication that authors assign copyright or license the publication rights in their articles, including abstracts, to Journal of Education in Black Sea Region. This enables us to ensure full copyright protection and to disseminate the article, and of course the Journal, to the widest possible readership. Authors are themselves responsible for obtaining permission to reproduce copyrighted material from other sources.