Discriminatory and Racist Discourse in American TV Channels: The Image of Arab Immigrants
Abstract
The present study examines critically the discursive representation of Arab immigrants in selected American news channels. To achieve the aim of this study, twenty news subtitles have been exacted from ABC and NBC channels. The selected news subtitles have been analyzed within van Dijk's (2000) critical discourse analysis framework. Ten discourse categories have been examined to uncover the image of Arab immigrants in the American news channels. The image of Arab immigrants has been examined in terms of five ideological assumptions including "us vs. them", "ingroup vs. outgroup", "victims vs. agents", "positive self-presentation vs. negative other-presentation", and "threat vs. non-threat". Analysis of data reveals that Arab immigrants are portrayed negatively in the American channels under investigation and the televised discourse is greatly loaded with racist ideologies and perceptions towards Arab immigrants reflecting the standpoint of their owners. Finally, a number of conclusions and implications are presented.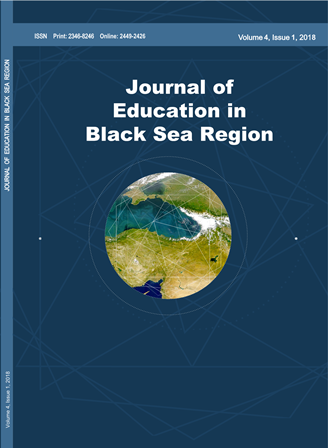 Downloads
How to Cite
Al-Zubaidi, N. A. G., & Hassan, A. F. (2018). Discriminatory and Racist Discourse in American TV Channels: The Image of Arab Immigrants. Journal of Education in Black Sea Region, 4(1), 108–124. https://doi.org/10.31578/jebs.v4i1.158
License
It is a condition of publication that authors assign copyright or license the publication rights in their articles, including abstracts, to Journal of Education in Black Sea Region. This enables us to ensure full copyright protection and to disseminate the article, and of course the Journal, to the widest possible readership. Authors are themselves responsible for obtaining permission to reproduce copyrighted material from other sources.