Assessment of Health Education in Formal Education from the Second Constitutionalist Period to Republican Period (1908 – 1938)
Gönül Türkan Demir

Amasya University, Turkey
Abstract
This study analyses the assessment of health education course in formal education from the Second Constitutionalist Period to Early Republican Period in Turkey. The research was conducted qualitatively, with descriptive approach, complying with the stages of document review. In the findings part, analysis of health education courses both in the Second Constitutionalist Period, called Hıfzıssıhha (Protective Health) courses during that period, and in the Republican Period was presented. The findings part also covers the reasons for having health education courses in schools, the content of these courses and in which periods and for which grades these courses were taught. In conclusion, having had health education courses in formal education organizations during the mentioned periods indicates that the importance of such courses in terms of individual and public hygiene was clearly understood.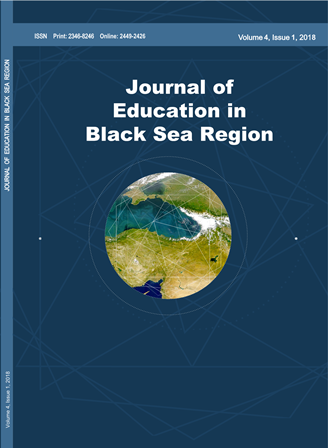 Copyright (c) 2018 Journal of Education in Black Sea Region
This work is licensed under a Creative Commons Attribution 4.0 International License.
It is a condition of publication that authors assign copyright or license the publication rights in their articles, including abstracts, to Journal of Education in Black Sea Region. This enables us to ensure full copyright protection and to disseminate the article, and of course the Journal, to the widest possible readership. Authors are themselves responsible for obtaining permission to reproduce copyrighted material from other sources.