The Development of and the Effect of Electronic Speaking Portfolios on Learners' Academic Performance in English as a Foreign Language Classes in Primary School
Abstract
Technologies enhance interactivity amongst students and educators. It can be utilized as a tool for offering feedback or following learners' progress. Another benefit of implementing educational technologies may comprise group or peer work. While dealing with implementing different technologies educators are supposed to take into consideration user-friendliness, user interface, speed, support and training. Although software programs and technology devices are not always easy to use. While applying educational technologies, teacher is supposed to make sure that it is assessable for students in the class. However, the issue of security and privacy should be taken into consideration while using technology in the class. Portfolios can be utilized for different purposes but the most important reasons are to demonstrate knowledge, present and reflect upon learners' works.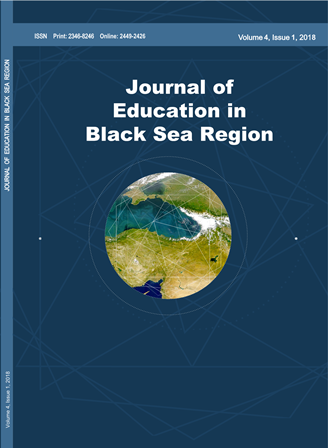 Downloads
How to Cite
Cheishvili, S. (2018). The Development of and the Effect of Electronic Speaking Portfolios on Learners' Academic Performance in English as a Foreign Language Classes in Primary School. Journal of Education in Black Sea Region, 4(1), 53–66. https://doi.org/10.31578/jebs.v4i1.154
License
It is a condition of publication that authors assign copyright or license the publication rights in their articles, including abstracts, to Journal of Education in Black Sea Region. This enables us to ensure full copyright protection and to disseminate the article, and of course the Journal, to the widest possible readership. Authors are themselves responsible for obtaining permission to reproduce copyrighted material from other sources.