Student Preferences for M-Learning in Higher Education Institutions
Abstract
It is inevitable to use different high-tech devices, particularly smart phones, in today's rapid life. As a result, educators who work in this sector try to take advantage of developing technology in order to implement the teaching and learning process. Nevertheless, applying mobile learning to educational institutions requires special studies in order to adapt and implement the materials. Due to this reason, it is necessity to make a much more decent research on the acceptance of m-learning by students in terms of setting up m-learning systems in universities. The main goal of this research is to find out the students' acceptance of mobile learning in Northern Iraq. The questionnaires were used to guide the educators to comprehend the research aim unambiguously and clearly. This study involves three primary research questions that propose to solve with the analysis of the findings, which are gathered by conducting questionnaires: How do university students accept mobile learning through devices inside and outside of the class? What is their level of mobile usage as a learning tool? And whether the students are ready to adapt mobile-assisted language learning. As a result of the research more than half of the students has revealed a positive attitude to use mobile devices in the process of learning. And most of them agree that mobile devices could be used as a learning tool. According to the last section of the questionnaire, students are ready to adopt mobile learning.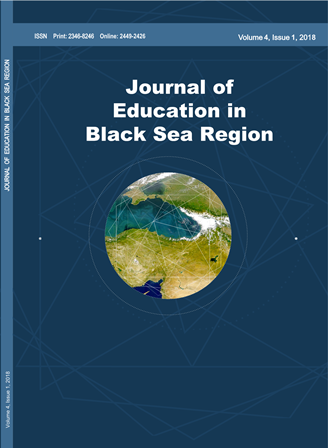 Downloads
How to Cite
Bingol, M. A. (2018). Student Preferences for M-Learning in Higher Education Institutions. Journal of Education in Black Sea Region, 4(1), 35–43. https://doi.org/10.31578/jebs.v4i1.152
License
It is a condition of publication that authors assign copyright or license the publication rights in their articles, including abstracts, to Journal of Education in Black Sea Region. This enables us to ensure full copyright protection and to disseminate the article, and of course the Journal, to the widest possible readership. Authors are themselves responsible for obtaining permission to reproduce copyrighted material from other sources.