The Importance of Raising Teacher Awareness of Culture-sensitive English Language Teaching
Abstract
It is straightforward that English language teachers in the 21st century face the daunting task educating students from diverse ethnic, racial, linguistic and religious background. It has become pivotal for teachers to raise their own cultural understanding first to be successful educators.  This study demonstrates to what extent English language teachers in Georgia value and practice culture-sensitive English language teaching and learning. The study concluded that at first teachers have to grasp the inseparability of language and culture to achieve students' success in gaining communicative competence in English language. Based on the results of the study, English language teachers, in order to raise their cultural awareness are recommended: to participate in periodic in-service trainings, workshops and regional or national conferences that focus on target and international culture;  to receive in-service professional training through participation in  professional associations such as English Teachers' Association of Georgia (ETAG), Teachers of English to Speakers of Other Languages (TESOL), Foreign Language Teachers Association; the Society for Intercultural Education, Training and Research (SIERAR); to subscribe to the journals and other publications of these professional associations.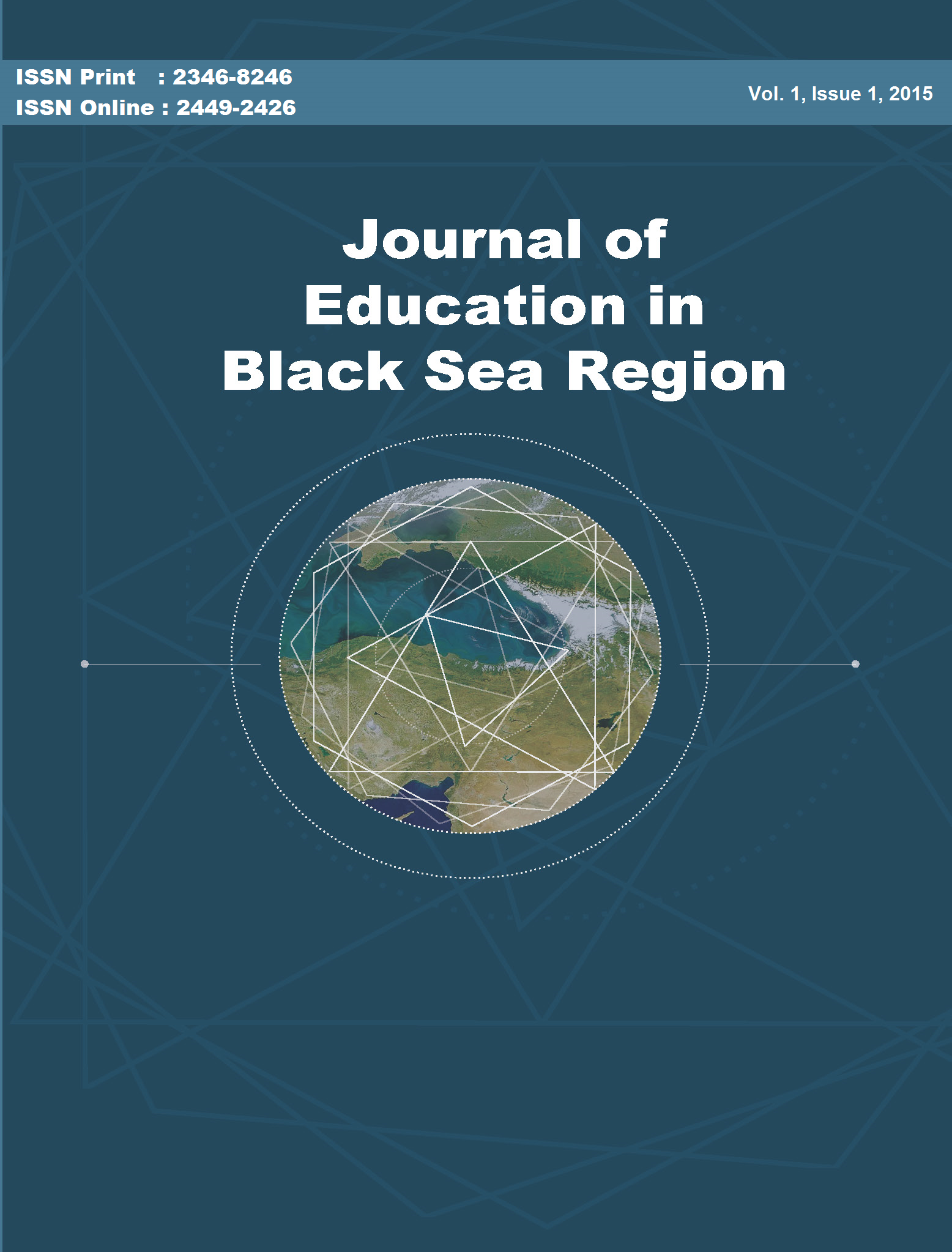 Downloads
How to Cite
TVALCHRELIDZE, N. (2016). The Importance of Raising Teacher Awareness of Culture-sensitive English Language Teaching. Journal of Education in Black Sea Region, 1(1). https://doi.org/10.31578/jebs.v1i1.12
License
It is a condition of publication that authors assign copyright or license the publication rights in their articles, including abstracts, to Journal of Education in Black Sea Region. This enables us to ensure full copyright protection and to disseminate the article, and of course the Journal, to the widest possible readership. Authors are themselves responsible for obtaining permission to reproduce copyrighted material from other sources.